Long, long time ago we released Plesk 1.0 and just continued counting the versions and redevelopments in the following years. 2015 has been the year of the Plesk 12.5 launch and the upcoming release has to be Plesk 13, no doubt. Really?
The new preview has arrived!
Plesk lovers and followers are already enjoying access to a preview called Plesk 17. Wow!!!!! That must be the next generation release which is due 2020! No, it's not. Are we now all suffering from dyscalculia? And what is Plesk Onyx?
Good news is that all Pleskians are in good health. HR is not aware of any sudden arithmetical weakness. So, what's going on @Plesk?
A lot of exciting stuff has happened over the past few months. Plesk is becoming an independent company with a focus on growth and best support for web professionals, developers and agencies. Driving Plesk evolution to the next level or even going for a revolution…. LOTS of tasks to consider and execute against!
Product versioning is becoming Plesky
One essential element of being Plesky is to look at more or less everything we've done in the past and ask ourselves whether it makes sense to keep it that way, or do it differently. As marketers we had no choice but immediately look into the concept of product naming conventions. Plesk 13 fell off the cracks quite quickly as it's considered an unlucky number in many cultures around the globe (no, we're not superstitious at all!!!). How about tying a version release to the year in which the new version is going to launch? Great idea! Let's go for Plesk 16 which will be released in the autumn timeframe. What a pity that 2017 is already knocking at the door…. Doesn't matter, we'll call it Plesk 17 and we're done. A truly logical conclusion, isn't it? Enthusiastically, we started to spread the word and let the information leak to the public. Plesk 17 could be found in pre-release notes, blog posts, documentation and even the previews.
Improve the experience and everybody wins
A couple of months later we realized the idea of calling the upcoming version Plesk 17 is too confusing and old-fashioned. We are in the era of continuous delivery, continuous integration, micro services, containers, cloud, PaaS, SaaS and a lot of other fancy things coming down the road. In essence, the idea of product version numbering is crap. But what to do instead? A few Pleskians locked themselves into a room and started a passionate brainstorming session. After a while, supported by a few pizzas and beers, we found the answer. At least for now……
Starting with the upcoming release Plesk will drop version numbers completely as part of the new product naming convention and only relate to a version number for internal tracking purposes. If you're right in the middle of making your website Plesky please disregard 12.5 and focus on Plesk only. Our goal to transform Plesk into a next generation cloud platform remains a top priority to all Pleskians. We will therefore continue to launch a major release each year complemented by a couple of micro releases and the ongoing growth of our extensions catalogue throughout the year to demonstrate ongoing evolution.
We therefore proudly present (drum roll):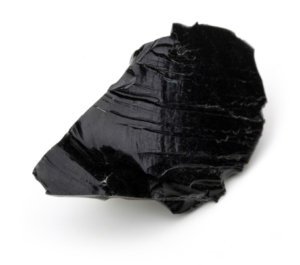 Plesk Onyx
Onyx is used to defend against negativity that is directed at you. Black stones have protective energies in the sense that black is the absence of light, and therefore, can be used to create invisibility. For Plesk, that means that we are making web professionals more successful and handle your WebOps needs, nearly invisibly 🙂
Onyx is also associated with the following benefits: It fortifies self-confidence and responsibility, sharpens your senses and encourages a healthy egotism – fitting in nicely with most of our partners and customers as well as creating a nice balance in all our minds.
Plesk Onyx will be an important milestone on our roadmap to provide you with the best web development experience ever whilst adding significant value to your WebOps lifecycle – no matter which stage you're in. Plesk Onyx (download the preview here) is including exciting things such as Docker Catalog integration, Git (Github, Bitbucket, local Git, others) support, WP Toolkit 2.0, Plesk Hub (multi-server management), http/2 and many other exciting stuff!
Which gem will follow Onyx next will stay a secret for now – stay tuned and follow us on Facebook and Twitter and don't miss any of our exciting news!
Twitter: @PleskOfficial
Facebook: facebook.com/Plesk