An extension's icons are displayed in different areas of the Plesk
interface. Please adhere to the following guidelines when designing and
creating an icon for your extension:
The image must occupy maximum space of the icon's canvas.
The image must be centered on the icon's canvas.
The icon's background must be transparent.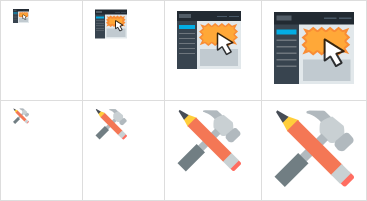 The icons must be PNG file format, and available in the following sizes.
| Size | Location |
| --- | --- |
| 32 px * 32 px | _meta/icons/32x32.png |
| 64 px * 64 px | _meta/icons/64x64.png |
| 128 px * 128 px | _meta/icons/128x128.png |
| Only for paid extensions: 160 px * 160 px | _meta/icons/160x160.png |