Maximum super power under the hood. Total control in your hands.
They say with great power comes great responsibility.  On the weekend of 15 -16 June 2016, the fabulous crew behind World Hosting Days gave us a taste of mega power.  Imagine our delight: Plesk's CTO and I were among the lucky few invited to a C-level racing event for around 50 people.  C-level?  Do I mean a smug-looking bunch of suits clinking champagne glasses and yapping money? Not really. For a start, there's not that much money to be yapping about.  Plus, the chance to feel like Lewis Hamilton for a day dominated all conversation.  One thing for sure: racing cars, highbrow by definition, are more fun than a barrel of monkey memes.
Day 1 – Race "preparation"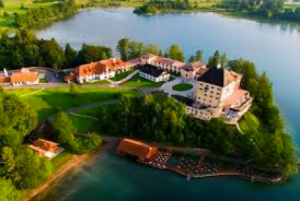 Let's wheel back, pun intended.  We arrived in the early evening. The location was just about 10km (6.5 miles) outside of the glorious city of Salzburg.  More specifically, in the town of Fuschlsee, home to Fuschl castle and site where the famous 1950's "Sissi" films were made.  Fit for an empress indeed, we were absolutely amazed to be spending the weekend in such stunning surroundings, overlooking glimmering Austrian lake waters.
Having had a few drinks with friends from the hosting and service provider community, we then moved on to dinner at the castle, accompanied by the sounds of one of the most acclaimed cello players, Philip Sheppard, splendid sir! Once there, Plesk was clearly as visible as we could be – with our name sprawled on the side of a sweet Lamborghini Murciélago.
Leagues from the traditional Lamborghini that would be allowed on "normal streets", our hearts warmed with the sight of Plesk's logo on this bad boy. But more of that soon.
Day 2 – The show down: getting to the race track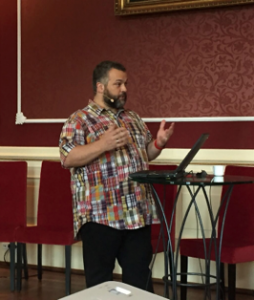 Rise and shine, time for presentations from some of our partners, covering topics from simplified business financing to managing remote teams across 17 different time zones –useful stuff to say the least! Now came something altogether exciting though: the Salzburg Ring, a major race track about 10km (6.5 miles) away.
We rolled up at about 12pm, giddy as school kids at a petting zoo.  In need of food first, especially those who had knocked back one GT too many the night before, we braced ourselves to pursue the track like pros…or at least pretend to be.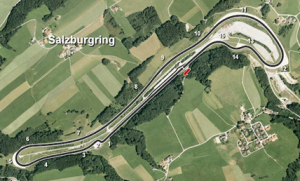 There were basically 2 options: race yourself using KTM cars or be a "racing guest" alongside a professional driver in a Chevrolet Camaro or one of the other astonishing cars.  Both very appealing.  Before we started, Plesk CTO and yours truly, the CMO, embarked on our first ever Facebook LIVE event. Check it out here:
https://www.facebook.com/Plesk/videos/1087710661288674/
Once streaming our crazy good fortune to the world was done, it was racing time!  Plesk's lovely Murciélago was one of the first to hit the track. And believe us – the sound alone is immensely exhilarating. Getting the chance to drive it as a guest was even crazier!  To get a glimpse of the fast and furious action, watch our video below.  Can you see how over the moon we were?
To draw an analogy to Plesk, the Murciélago has LOTS of power under the hood and is easy to drive. Unlike Plesk though, protection and built-in security are not this race car's forte. Nonetheless, both are tools built for pros by pros which get you from A to B- waaay faster!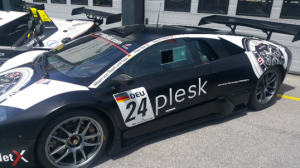 Another correlation lies in the flexibility of built-in components. You control maximum super power but the magic is clicking away behind closed curtains.  You can always add more intelligence to run it on its own, but the steering, breaking and shifting is up to you. Would you agree?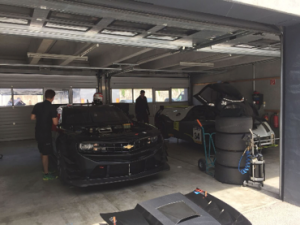 Adding a last comparison – there was a "little brother" available for guest racing. A Chevrolet Camaro that sounded like a Formula 1 car, pushing everyone's testosterone to its limits!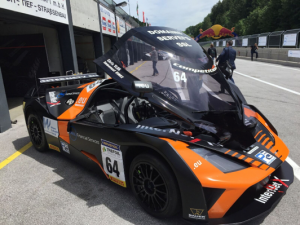 Of course there were also other cool things going on at the race track.  Besides being a guest in either of the Lamborghinis or the Camaro, there were many KTM cars available for driving.  These little beauties are something like car-sized go carts and weigh 600kg (1200 lb).  Make one mistake and you'll be skidding down the gravel bed.  Two of our more comedy prone attendees did just that and ended up crashing. Luckily nobody was injured but still, the race track owners were not too pleased.
¨Pinching-yourself-level-fun¨ was the weekend's main ingredient.  Some great networking was had and above all, I'd like to personally thank Soeren von Varchmin, the CEO of World Hosting Days for making it all possible.  We are very much looking forward to more events like this – it was a never to be forgotten experience. Yet another indication that the hosting and Cloud industry is really up to speed!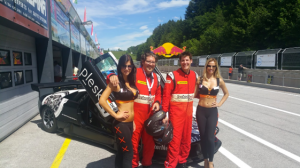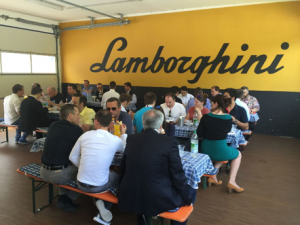 THANK YOU WHD! THANK  YOU PLESK!