Choosing the right service provider to host your site(s) can be a daunting chore. Decisive factors like pricing plan, uptime, geographic location of physical servers and support all carry their due weight.  Add VPS, dedicated, shared, or cloud hosting as another layer of options and finally, the ever-changing demands of hosting that you need to stay up to date with and it can get bewildering.  You may be an experienced web professional or a fledgling dev building your first apps. One thing for certain, if you're in the business of web creation, you'll want to be in the know on host offerings and news.
Fortunately, a simple google search will display numerous online communities, advice sites, and well-designed comparison blogs to clear the jungle of possibilities away. Abysmally different in content and purpose, Plesk has put together a list of the 10 most useful hosting reviews sites and forums just for you.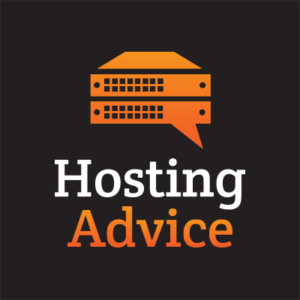 This site neatly categorizes recommended hosters into cheap, dedicated, WordPress and VPS sections. We fully back up their claim to be the authority on web hosting.  Well written articles on building and maintaining websites, how-tos, content marketing tips plus all your Cloud industry news keeps Hosting Advice at the top of our list.
For anyone taking their first steps as a web professional, we highly recommend their easy-to-follow  beginner's guide. This well-designed course will unravel the basics of hosting, making your guru goals far more attainable.
2) The Whir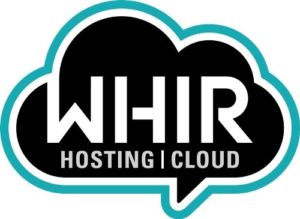 A reference for web hosting news and general tech headlines,The Whir covers daily stories with the latest insights from the cloud and hosting industry. You can check out insightful whitepapers from IBM or VMWare. Engaging videos and timely details on new releases from the most prominent tech players are just some of the valuable content found on The Whir.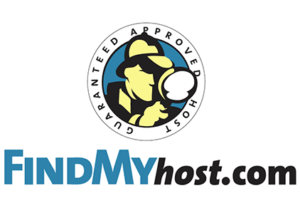 A no-nonsense, single page view of hosts with detailed comparison of main selling points–from budget to dedicated VPS, e-commerce and managed hosting.  FindMyHost does what it says it will do.  Report cards for a limited number of hosts, grading them on support, sales, plans/features and usability makes this site stand out.  One aspect that will delight readers is a detailed testing explanation that covers both ¨appoved hosts¨ and ¨guaranteed hosts¨. The latter group includes support for post sales from FindMyHost themselves.  Now there's some peace of mind.

Hosting Review has a clear layout with monthly price, uptime speed and most interestingly, customer thumbs up or down.  Their articles give you a general overview of the different types of hosting and even introduces Ruby.  If you haven't got much time to go through multiple reviews check out their comparison table.  You can easily contrast disk space and bandwidth, customer support availability, money back guarantee and whether domain name included in the offering.

Eager to snoop which service provider any number of websites are hosted on? By using WhoIsHostingThis' search tool, you can now find out.   They publish excellent articles on a handful of hosts and a list of top three along with runners-up. If you want to get down to the nitty-gritty, this site lets you compare over 1700 hosting plans and tailor them to suit your needs.
Review scores are put together through the points submitted by their user community, making this site a pretty reliable source.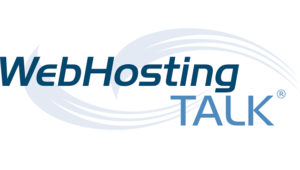 Browse through lists of anything and everything related to the hosting community. This is very much a community moderated site.  For the experienced web professional looking to get a special deal or discount, there is a whole section dedicated to Web Hosting Offers, where anything from reseller offers to dedicated offers have threads with thousands of posts.  The advantage here is that you can see what the word on the street is and connect with other professionals out there who might have something of value to say.
7) Host Advice

A light and quirky approach makes this hosting review site very refreshing. Not only do they provide graphs to let you see who the biggest hosters worldwide are, conveniently divided by countries, but a unique tool called Hosting Hood  lets you know if you might be getting ripped off by your current service provider. Genius! Categories include best web hosting, expert advice blogs and top host user ratings.  Interviews with prominent individuals in the world of web technologies are insightful and well worth reading.


Combines a single view table comparison as well as articles that outline how to choose your host, environmentally conscious hosting and even financial guides to increase revenue. We're particularly impressed with the importance they give to green hosting. Have a look at the encouraging information regarding optimized green servers and data centers, what we can do to diminish carbon emission and sustainable hosting solutions.
9) Top 10 best website hosting

Don't want to bother rooting through categories and lists of possible hosting solutions?  Here's a handy list that offers you a rating of their best host service providers, ranked from highest scoring to lowest.  They point out which ones give you a free domain, support, bandwidth and extra perks like free advertising credits.  Let's not forget the added bonus of discounted price should you purchase through their site.

A well-known forum with lots of good input from contributors, you can start with hosting tutorials and move on to advice on who to host with from users worldwide.  Q&A forums on technical issues ranging from control panels to Git , Docker and lots more.
Remember, your needs will vary depending on the size of your web or application, who you are building it for, whether you want shared or dedicated hosting, cloud hosting, managed hosting, increased scalability or flexibility. Support is also a prime factor as you want to keep your clients and yourself confident at all times that you can count on a team of experts if downtime occurs.
With these 10 sites you should be well on your way to becoming an a hosting wizard or sorceress and the many ways to make it work for you.