This article describes how to subscribe to updates in articles and new articles.
Subscribe to all new articles in section
Plesk articles are divided into different sections. It was done to create an easier way to find the article knowing its relationship to the service. To subscribe to a section, navigate to Technical Questions and click on the required category. Each section has a description of what it contains.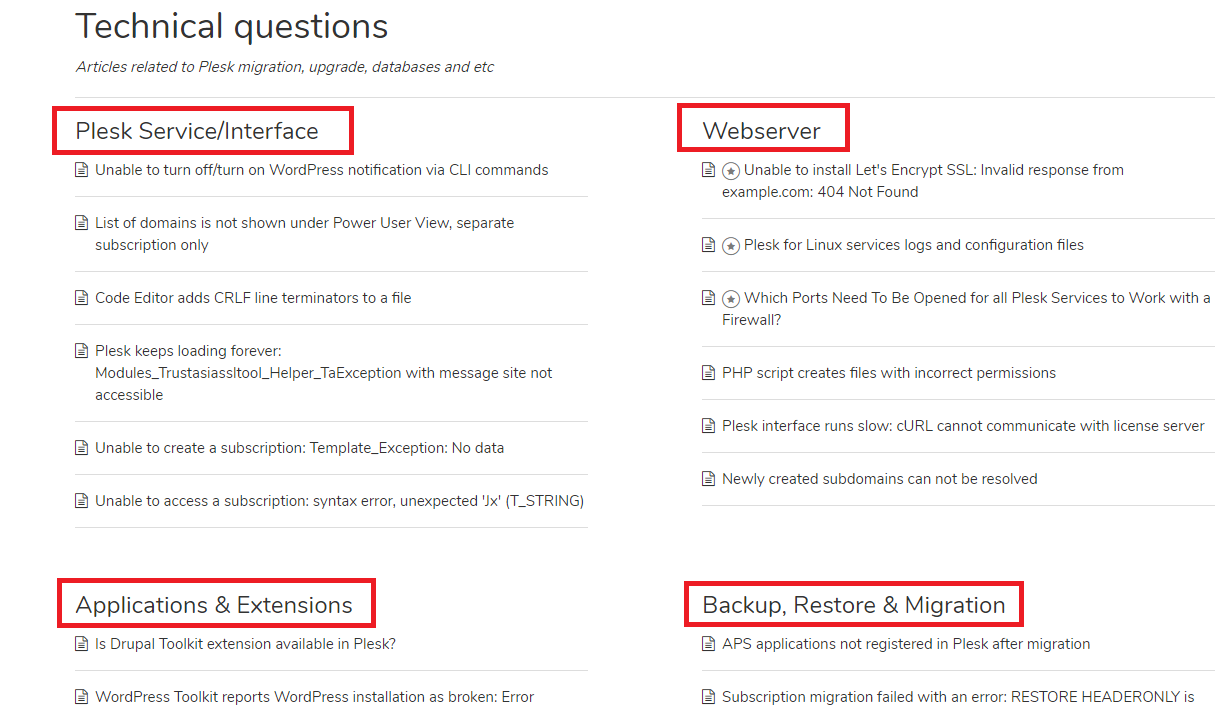 Make sure that the selected category satisfy your needs according to the description and click Follow.

Select what are you interested in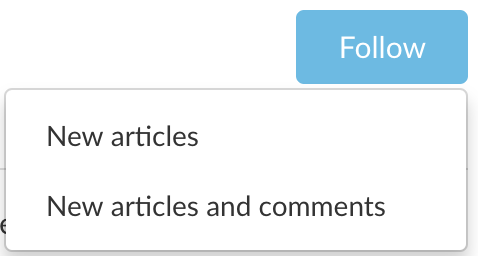 Subscribe to one article
If it is required to subscribe to only one article, open needed article and click Follow button: