WordPress One-Click Hardening
Harden all of your WordPress installations using the security scanner interface.
No individual account login or manual work is needed.
Simply check the required items, click "Secure", and you're done.
Provide top notch WordPress Hosting services with Rock Solid Security. Maximize your revenues as an agency and save costs.
Did you know that….
Almost 75 Million websites in the world depend on WordPress?
WordPress has over 29,000 Plugins available, growing daily?
1 out of 4 websites is powered by WordPress, the largest content management system in the world?
WordPress is the fastest growing web application – at over 100% per year?
Over 70% of the current websites do not currently use a CMS but many are moving to WordPress?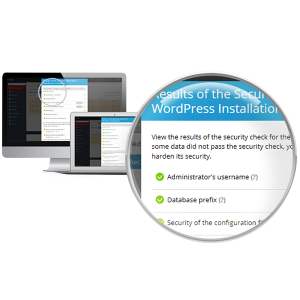 WordPress Hosting for Professionals
Automatically install & manage all your WordPress Installations from one central point or scan for existing ones.
Use any cloud or hosting company – check our partner directory to find your hosting partner or find us on the Amazon Web Services (AWS) Marketplace.
WordPress Security Scanning
You don't need to be a security expert to manage your web server and protect your WordPress site(s) from attack.
Scan all of your WordPress sites with Plesk
Identify which core installations are at risk and how to secure them. Be confident that every WordPress site on your server is secure.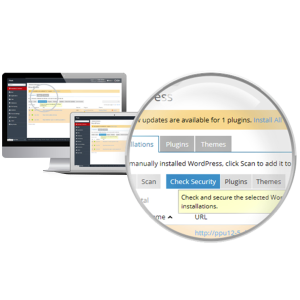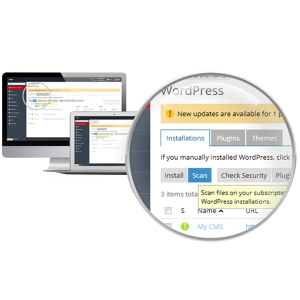 WordPress Theme & Plug-In Management
Plesk saves you time by allowing you to add, remove, and update plug-ins and themes for all of your WordPress installations without needing to log into each account individually.
Manage WordPress installations individually or apply changes to all installations with a single click.