Go to WordPress to see all your WordPress installations.
WP Toolkit groups information about each installation in blocks we
call cards.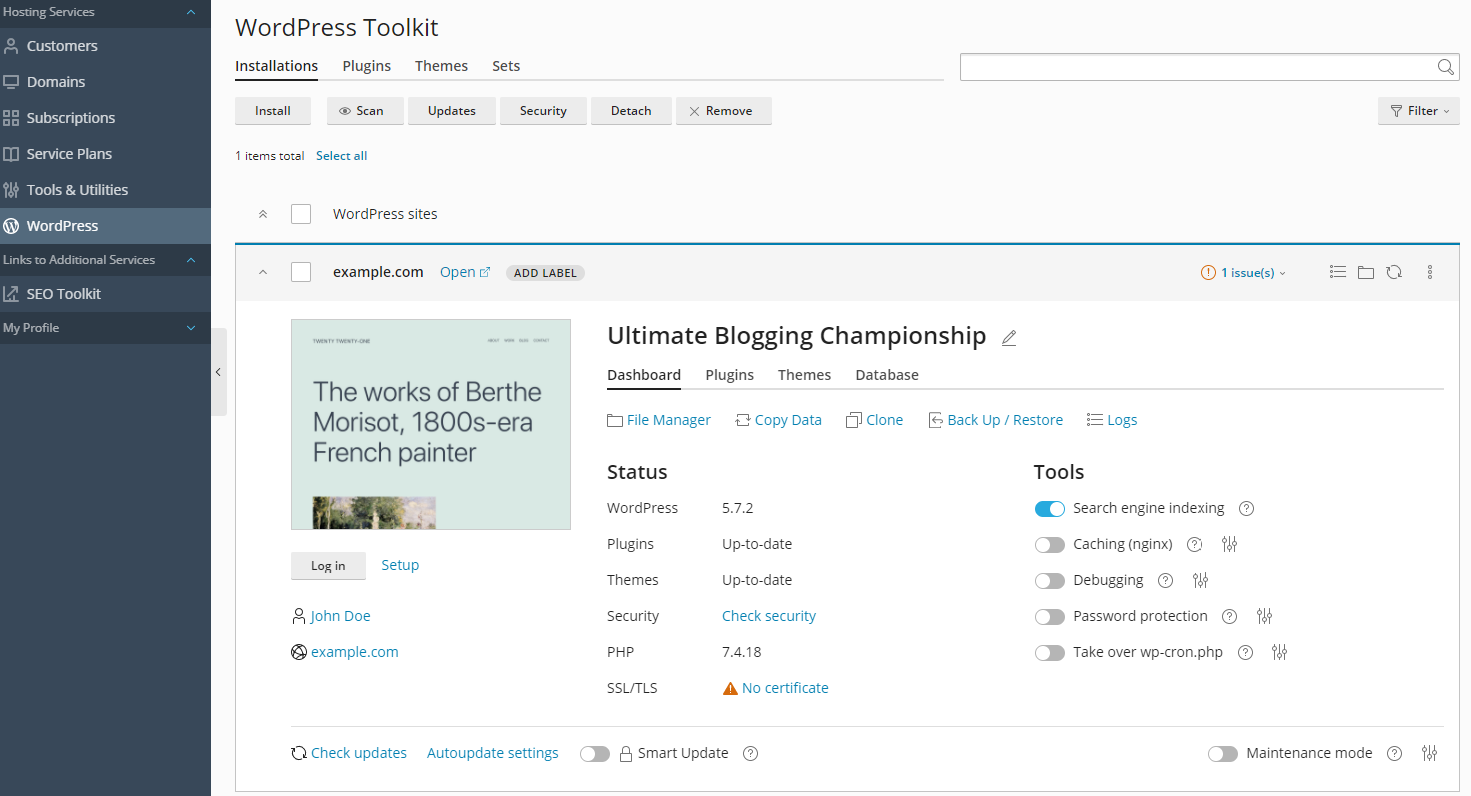 A card shows a screenshot of your website and features a number of
controls that give you easy access to frequently used tools. The
screenshot changes in real time to reflect the changes you make to your
website. For example, if you turn on maintenance mode or change
the WordPress theme, the screenshot of the website will change
immediately.
Note: Changes you make directly in WordPress are synchronized with
WP Toolkit once every 24 hours. To sync manually, click the


button.
When you move the mouse cursor over the screenshot of the website, the
Open Site button appears. Click the button to open the website in a
new browser tab.
Here you can also do the following:
Change your website name.
To do so, click the icon, give your website a name, and then click .

Log in to WordPress as an administrator. To do so, click Log in below the website screenshot.

Change general WordPress settings. To do so, click "Setup" next to Log in.

…