Get secured and found online for up to 80% off.
Save on your new order until December 31.
Simplified WebOps and Web Hosting
The complete set of technical, security and automation tools on one hosting platform

Used by the world's leading web professionals
Run your websites, infrastructure and business from one simple hosting platform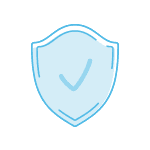 Strongest site and server security
Broadest levels of security, across OS, network and apps, built into the Plesk hosting control panel core and enhanced through our class-leading partners.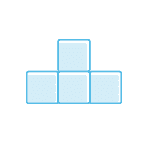 Expandable with 100+ Extensions
Do more with integrations with Symantec, CloudLinux, Cloudflare, Atomicorp and more.
Centralized control panel
One Dashboard to manage multiple sites. Build websites, run updates, monitor performance, and onboard new customers from one place.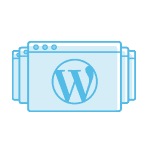 Ultimate Toolkit for WordPress sites
Install, update and remove instances, themes and plugins, plus built-in cloning, staging, syncing, security and backup/restore features.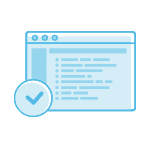 Maximum compatibility
The only WebOps / hosting platform that is certified to run on all major virtualization & container platforms as well as the largest cloud platforms such as AWS, Google Cloud, Alibaba Cloud, Azure & Vultr.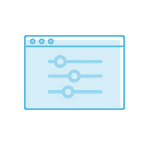 Complete Flexibility and Control
Full root access via SSH on every Plesk-powered VPS and dedicated server so you can install any third party, open source, or customized application you need.
You're in great company
Join the world's largest community and ecosystem
Hosting Control Panel
The newest version of Plesk hosting control panel meshes seamlessly with Docker and Github Plesk, offering over 100 third-party extensions that helps hosts and agencies smooth workflows. Multi-server management is catered for and Plesk can automatically obtain and update SSL certificates via the Let's Encrypt service.
Each Plesk-driven Virtual Private Server offers full root access via SSH on a dedicated server, allowing users to install any third party, open source, or customized applications as needed.
Plesk's commercial web hosting control panel offers you a framework-ready environment to accommodate PHP, Node.js, Python and Ruby on Rails. For WordPress fans, WordPress Toolkit provides the ultimate automation solution for cloning and staging, with high standards of security and convenient mass-management features. For those who prefer Joomla! to WordPress, Plesk is glad to offer Joomla! Toolkit. SEO Toolkit is the solution for digital agencies and customers interested in organic traffic growth.
Remember, Plesk is unique amongst hosting platforms. With certification to run on the biggest cloud platforms out there, it has the stamp of approval to work with Amazon AWS, Alibaba, Google Cloud, and Microsoft Azure, along with all major container and virtualization platforms as well.
If you need the scope of solutions to manage any Linux or Windows hosting infrastructure efficiently – Plesk, as an advanced hosting platform with a huge set of extensions, is the only solution on the market.
Hosting control panels and hosting industry topics:
Solutions:
Various topics:
All the biggest names, all the familiar faces
Work with all your favorite development platforms, security tools and business services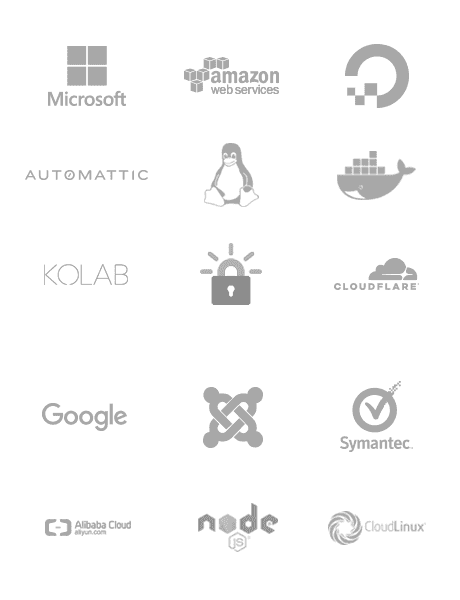 Be the first to get our latest insights, updates and news